We are one team
We are a top engineering company operating globally. Our plants in Žatec and Žebrák are one of the most modern and safest of its kind. We manufacture mechanical sets with a combustion turbine and we are world leaders in that!
Our benefits
Employee stories
We care about your success. Join Solar Turbines and find the right career for you!
Stories of our employees (and your possible colleagues)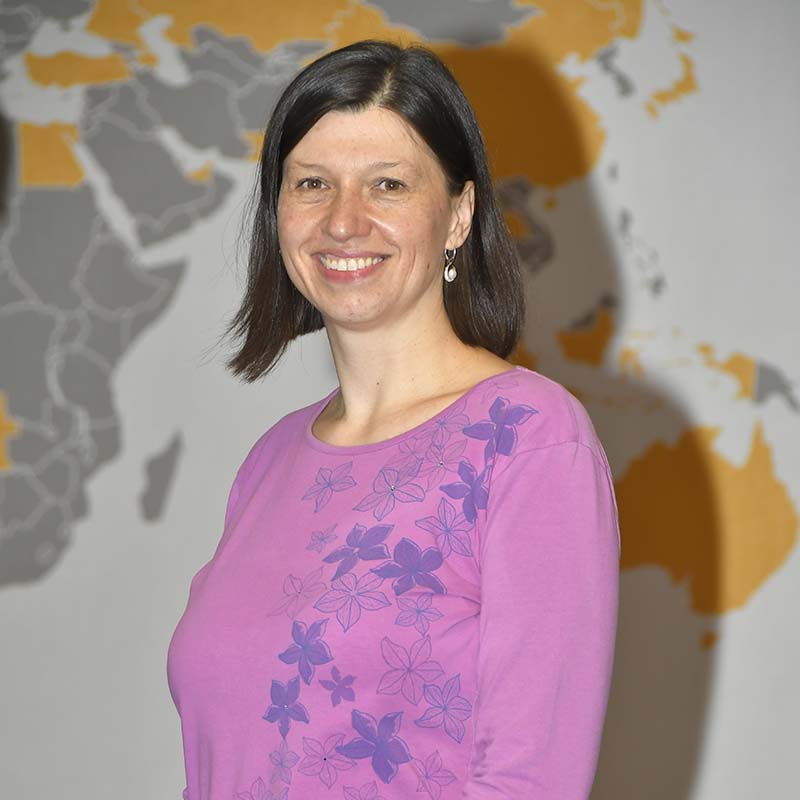 IRENA HAASOVÁ – HR Technician
I like working at ST because my job fills me. I also like the friendly atmosphere that prevails in the company, the multicultural environment, which gives the opportunity to communicate daily with colleagues from almost all over the world, and the possibility of continuous personal development.
I appreciate that I was able to start working part-time while caring for a young child and that the company allows you to work in a home office, which I consider to be a really big advantage, as it makes it much easier to combine work and parental responsibilities. I also appreciate the company's helpfulness in terms of gradually increasing the number of hours.
I would definitely recommend Solar. It is very important for me to feel good among my colleagues, and for me Solar undoubtedly fulfills that. I have the opportunity to learn a lot of new things here, despite the many benefits that the company offers.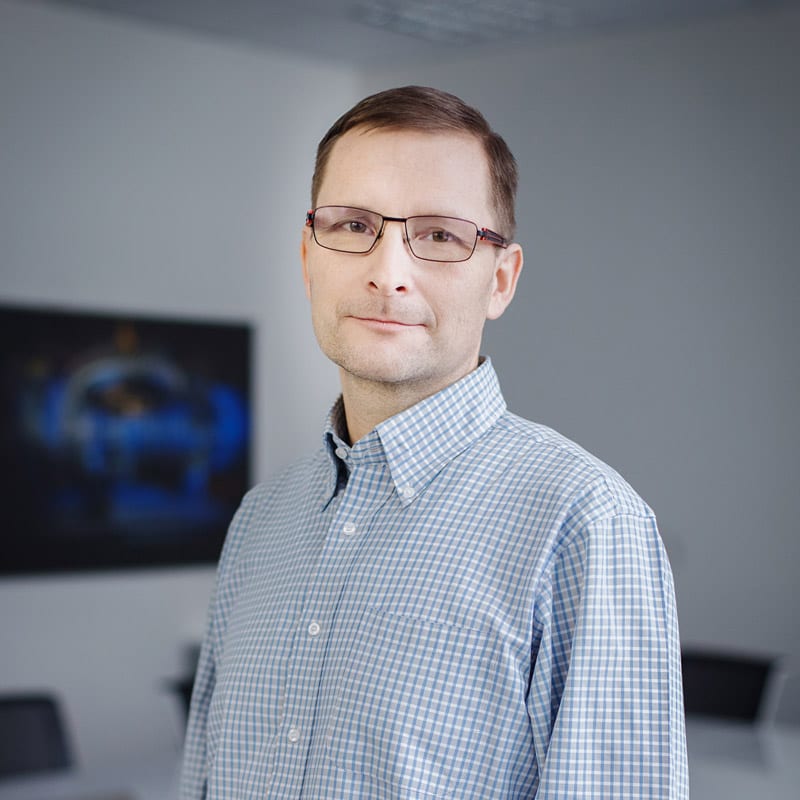 TOMÁŠ HRABAL – IT Specialista Praha
Tomáš is an experienced IT specialist and analyst who has been working for Solar Turbines for five years. He lives and works in Prague. Years ago, he graduated from cybernetics and as a team leader, he applies his experiences both from work and personal life. He has worked as an independent expert in the IT field for two decades before joining Solar Turbines.
"I really appreciate the friendly atmosphere here, the fact that we constantly talk about the further development of the company and, also, that we succeed in applying the latest trends."
In his free time, Tomáš likes to look at things from above. "I've switched from paragliding to glider piloting. The silence above the landscape is amazing! Thoughts are refined and other ideas come up there," he describes his unique hobby.
He also adds: "It's good to be ready for new challenges and opportunities which will definitely appear within the friendly and dynamic environment of our company – and that's true not only for us, employees, but for job seekers as well."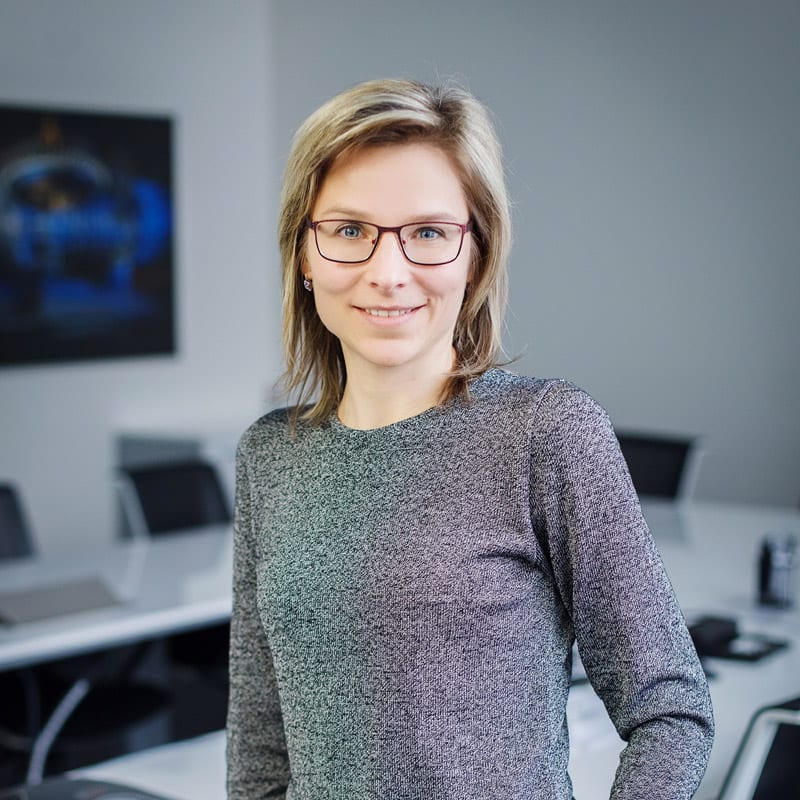 RENATA LEVENCOVÁ – Collection Team Leader
Renata has been working for the company for six years, joining after her maternity leave. She works as a Collection Team Leader with four collectors in her team. Always smiling, full of energy and communicative. And her main job assignment?
"We check company receivables and urge unpaid invoices. The prerequisite for successful management of this work is diligence, accuracy, consistency, but also communicativeness. English language is a condition for our work, other languages ​​such as French, German or Spanish are a great advantage," says Renata.
She is pleased to recall the benefits that Solar Turbines offer. "Apart from meal vouchers, 5 weeks of vacation and many others, the opportunity to work from home is a great advantage for me," Renata appreciates the employer. "We have a friendly atmosphere in our department and the entire company, too. Good workplace relationships are a must for me to enjoy going to work."
In conclusion, she tells her potential new colleagues: "Don't hesitate, Solar Turbines is a good brand!"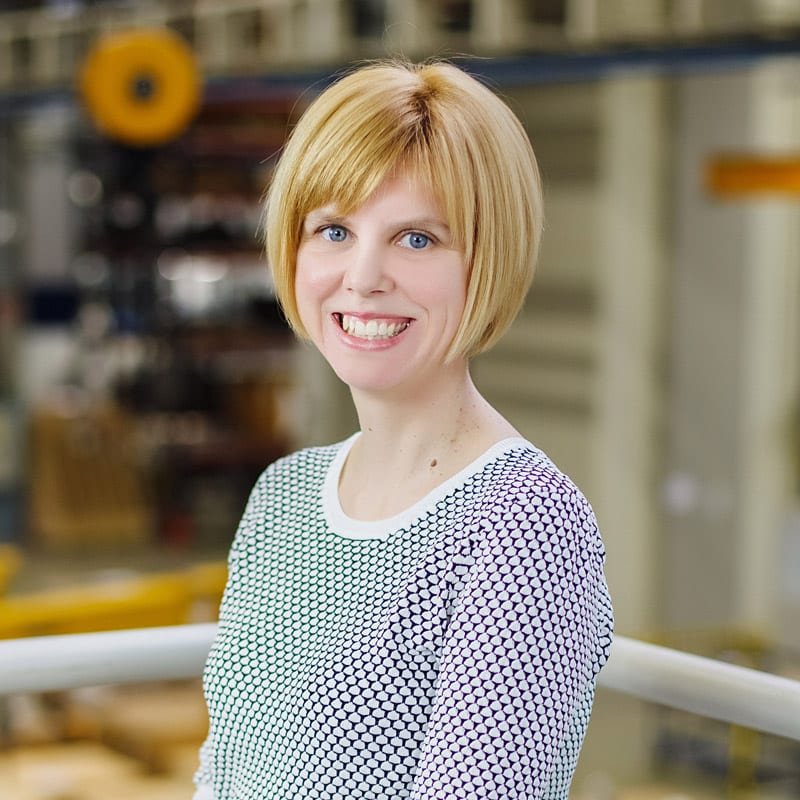 KAROLÍNA KOSTOVÁ – Resource Planner
Karolína has belonged to a large family of people working at Solar Turbines. She is the head of material planning in Žatec. She leads a team of three younger colleagues, exclusively men.
Karolína lives in Teplice – fifty kilometers away – and like her colleagues, she currently works from home which suits her. "We're in charge of securing the parts that we repair in Žatec or order them from other Solar plants," Karolína explains her job.
"Our effort is to always find a solution in the most efficient way. In fact, each order is different and requires a creative approach," explains the woman who has a very unusual hobby. "I've been flying a glider for many years. The world is really interesting from above…"
After all these years at Solar Turbines, Karolína says without the slightest hesitation: "I'm definitely satisfied here! I'm glad that I can contribute to the success of the company and if I could give an advice to people who are looking for a meaningful, beneficial and well-paid job with a variety of benefits, then I say: Yes, come and try it here!"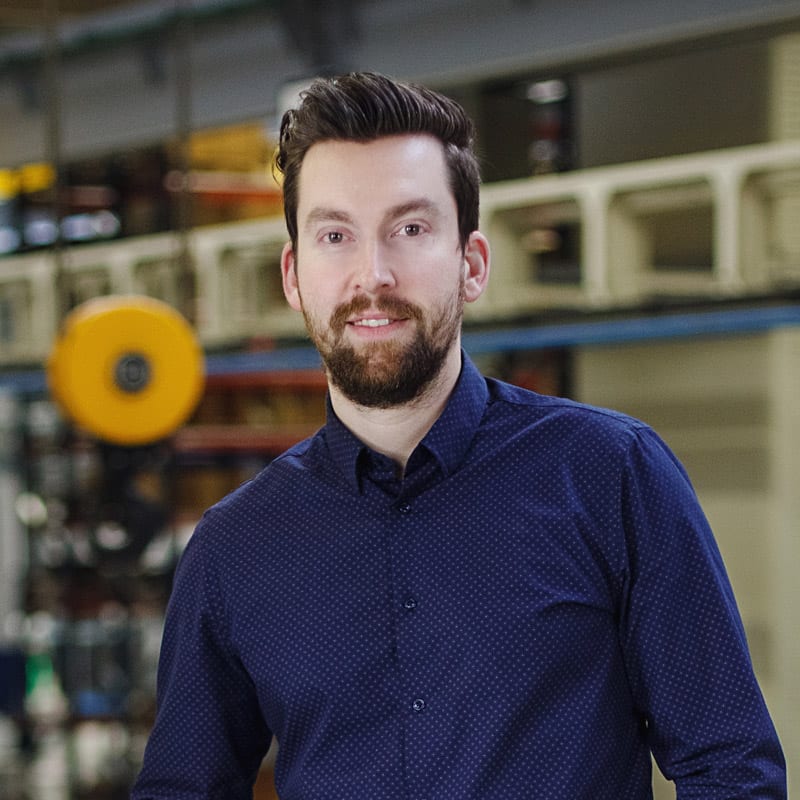 VÁCLAV KRÁL – Sourcing Specialist, Žatec
Václav has tried a few jobs before he found out that Solar Turbines plant in Žatec is the right fit for him. "Unlike working in the automotive industry, I feel far calmer and more comfortable here, the time pressure is much more bearable. Creative work, pleasant colleagues… I really don't regret it."
Despite his young age, he has tried both the leading position of supervisor in the production department and a job of sourcing specialist in the supply chain department since his start in Solar Turbines in 2016. He is an expert in finding suppliers.
"It's not an easy comparison – I led 65 people before, now I have to apply all experience and skills on my own. Of course, each position has its own specifics, but you're always learning and developing which is a clear plus of our company," thinks the satisfied father of two.
For new adepts, Václav has a clear message: "You'll find the background of a stable company, a friendly environment, a number of benefits, skilled colleagues, the possibility of professional advancement and a decent salary. It requires sense of purpose, diligence and certainly also discipline," adds the friendly man.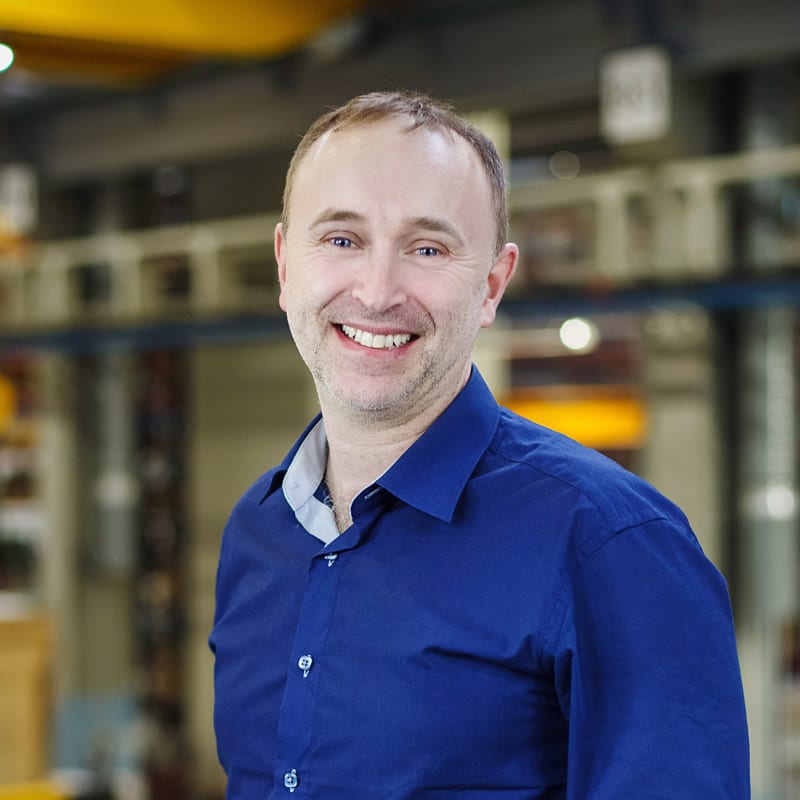 PETR HOŠEK – Operations Manager
In the best sense possible, Petr belongs to the "inventory" of Solar Turbines. He started working here as one of the first at the very beginning of the company's operation in our country, which was in 2010.
"I spent practically the whole year in the United States. It was a very interesting experience, right after I had started as an engineering manager. I'm really one of the first to establish the modern history of the company here. Originally, I worked in Žatec and today I'm the production manager in Žebrák where I lead a large team of about sixty people," says Petr.
His current life is intertwined with hard work, a family with two small children and also the construction of a family house. How does he handle all this?
"It's about having enough energy. I draw it from equally tuned active people and sports like skiing or cycling," reveals the experienced manager.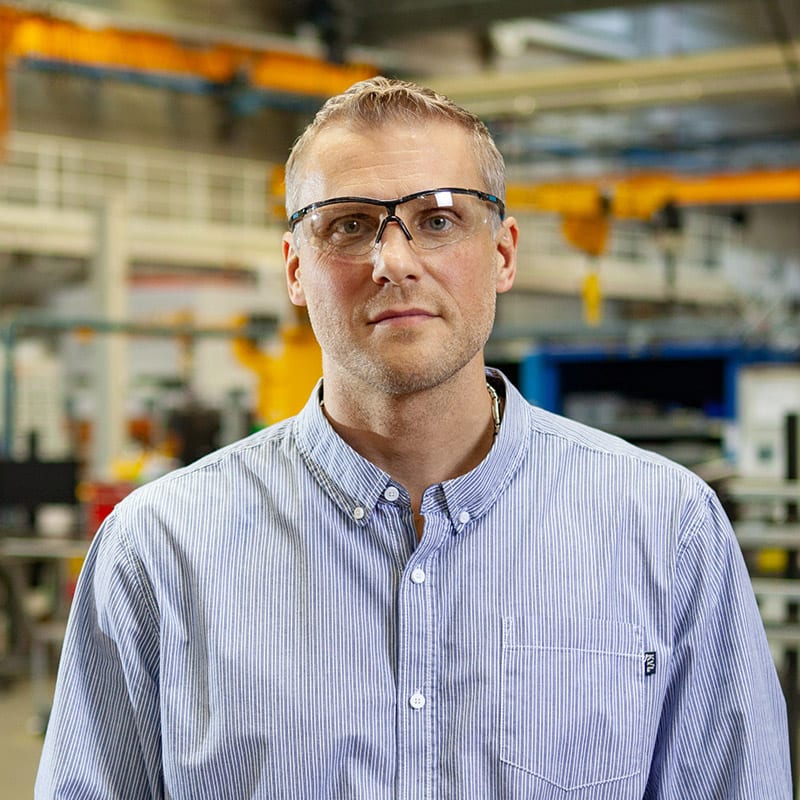 DAVID KUJA – vedoucí CNC oddělení, Žatec
It has been two years since David took over the CNC department in Žatec. In the meantime, he overcame some serious health problems, including a liver transplant. Now he "jumps over puddles" again and works his best.
"It feels like home here because I was one of the first to establish a whole department on our plant. As a preparation, I've gone through, among other things, an incredible six-month internship at Solar Turbines in San Diego, USA. And that was very soon after I'd joined our company in mid-2011 as a CNC programmer when the first hall in Bitozeves was just being built," says David.
"I like to work with everyone in my team. I'm the boss but I do listen to others, that's very important. Refining opinions and ideas leads us further. We are better and stronger together."
Coronavirus affected him just as others. "I work more from home but I have to be among my colleagues at least twice a week. Face-to-face contact is absolutely necessary."
David tells one important thing to everyone who is thinking about a good and promising job: "Throw away the shyness and join us. You will grow here; I guarantee you that. Of course, you have to want to work, think and improve. At Solar Turbines, you won't find any monotonous work, such as in the car components production; here it is done with your head and hands, in an atmosphere of friendship and joint effort. This is where illusions about good work and its meaning form and do not break," says David.